Purchase Invoices on hold - new feature introduced December 2017
We listen to customer feedback constantly, and one feature that was regularly being asked for was the ability to put invoices on hold - this has now been made available in Liquid and this article explains how it works and how you access it.

Functionality brief: To set Purchase Invoices onHold and exclude them from Pay Invoices list

A Check box has been added on the purchase invoice screen to set the invoice onHold. Just tick the box and the invoice is automatically set onHold...
The invoices status will therefore show as OnHold on the invoice list screen for the customer...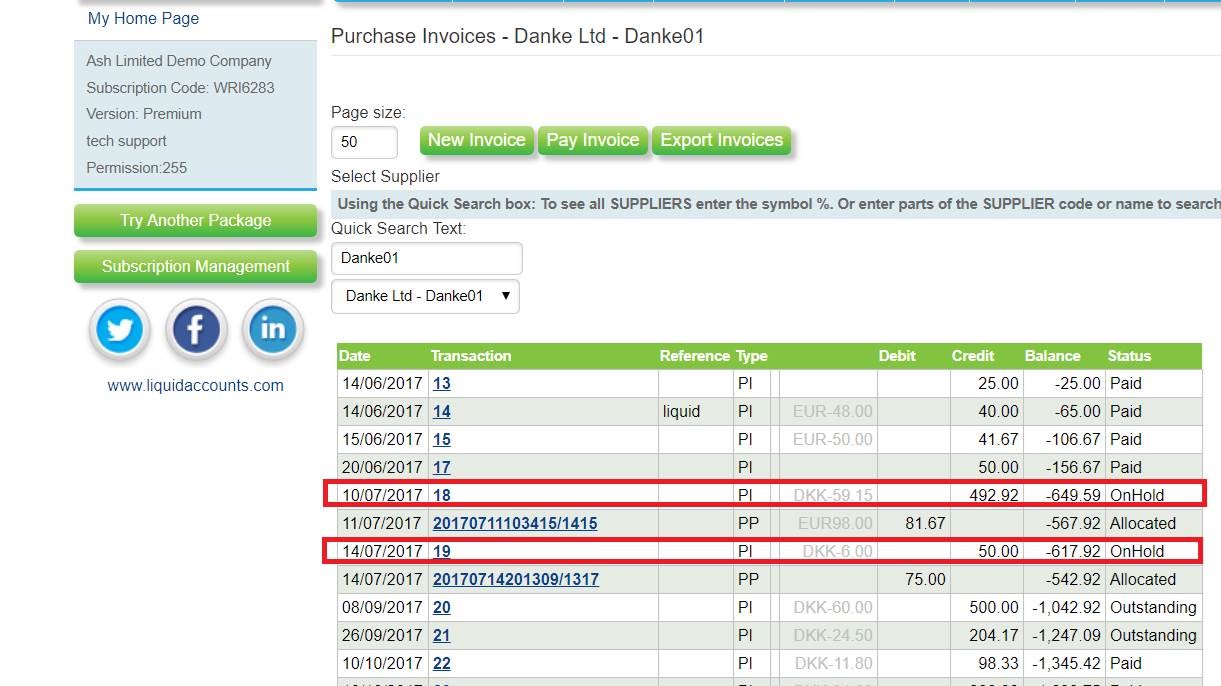 Invoices will not appear on "Pay Invoices" list removing them from payment...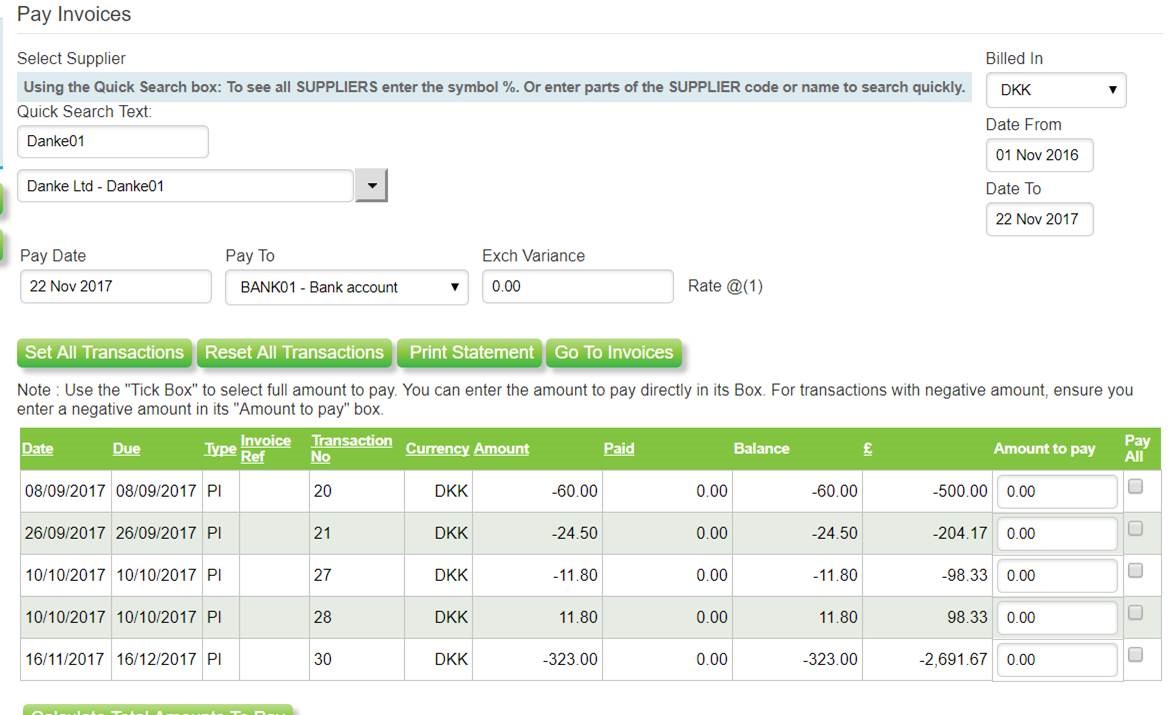 Trial balance now has the option to view report including or not including purchase invoices onHold...

Please note that this functionality is available now and is in the 2nd generation version of Liquid - if you are using first generation Liquid and wish to take advantage of this new functionality, please call 0161 413 5050 and take option 3 for the Customer Service team.

Related Articles

Paying and allocating invoices

How to process payments/receipts and allocate them to invoices [Click Here] to download this guide as a PDF file This guide will cover how to create and process payments or receipts and match them off to your invoices, this is for customer and ...